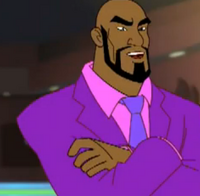 Many Football Clubs (FC) use cheats to win Super League Matches against other FCs.
Examples of these cheats are kidnapping,sabotaging players, controlling balls and stealing, etc.
The top cheaters are listed: (not by order)
1. Invinsible United (no match is won without cheats)
2. Technecali (All cheats are in technology form)
3. Nakama (Betraying Tiger, Kidnapping Coach)
4. Cosmos (Hurting Rasta's injury,Giving amensia to Bo)
5. Sultan (Their ability as three players with only one brain)
6. Iron Tank (Stealing a GPS)
7. Hydra (Tliting their Stadium)
And more....
Ad blocker interference detected!
Wikia is a free-to-use site that makes money from advertising. We have a modified experience for viewers using ad blockers

Wikia is not accessible if you've made further modifications. Remove the custom ad blocker rule(s) and the page will load as expected.